There may come a time in your life where you've got way more garbage than your average trash can will handle.
That's often when you think to yourself, I know a company that rents out big dumpsters!
But do you know how easy (and smart) it really is to rent a dumpster for your property? If you're still on the fence, here's why people love Greenway.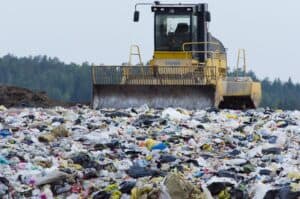 WITH GREENWAY:
You can get an obligation-free quote, schedule pickup/drop off with a simple phone call, and the standard rental period is 7 days. We offer recycling services as a way to provide sustainable services to our community as well as to give you, the consumer, peace of mind. We're not just filling up a landfill here. We're taking your old garbage/junk/construction rubble/etc. and we're taking it off your hands with ease. We make sure our dumpsters show up at your house clean and we're extremely conscious about your property – we're not going to damage it.
WITHOUT GREENWAY:
You're stuck running 6 carloads of junk to the landfill yourself.
Pretty simple choice, huh?