It seems like there's always a long list of "exceptions" right after any offer.
That part you're probably right about, but what's more important here is if they company you're working with is being up front with you or not.
Transparency has always been big in our business – we have never been the ones trying to sell you a service you don't need for a price that is beyond what you're capable of paying. Instead, we've always offered a flat-rate price per dumpster and we've always told you what we can (and can't) do.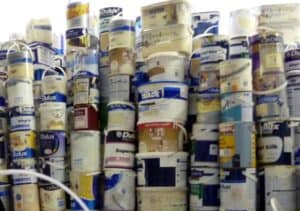 You might have seen our FAQ Page with a list of things we cannot haul with our dumpsters. Most items on this list are hazardous items that have a separate form of transportation and disposal entirely. This is about as far as it gets for us.
There are no hidden extra fees, no small print to read between the lines of, and definitely no hoops to jump through to get us to deliver or pick up on time. Everything you need to know can be found on our website and if you don't see it there, simply give us a call. We love to talk to people and we love doing things the old fashioned way – the right way.